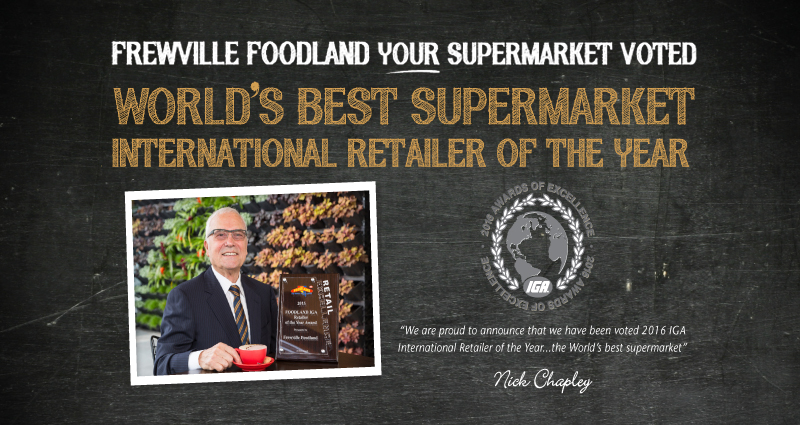 Frewville Foodland voted International Retailer of the Year 2016!
At Frewville Foodland, Adelaide's finest supermarkets, we love what we do…and now the world does too! We are proud to announce independent retailer, Frewville Foodland IGA was voted 2016 IGA International Retailer of the Year at the IGA Awards of Excellence held on Monday evening 29 February 2016 in Las Vegas.
Our motto "we love what we do" emphasises that our vision reaches far beyond just being a food retailer. Serving our customers and forging relationships with our community has always been at the core of our family principles. It is a proud moment for us; a South Australian family owned business to be recognised internationally and know that our success derives from our customers trusting us to deliver on our unwavering dedication to quality, brands, community, jobs and customer service.